Interview Clips
Season 1 & 2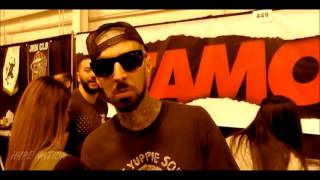 MUSINK Video Featuring Travis Barker
MUSINK Video Featuring Travis Barker

Hype Nation | MUSINK 2016 Southern California's premiere Tattoo Convention, Car Show and Music Festival from Costa Mesa, CA. Check out as this episode of HN as we cover the event with interviews featuring TRAVIS BARKER, SHIFTY of CRAZYTOWN, band members from TAKING BACK SUNDAY and ATREYU! Stay Ready as we still will present additional interviews with tattoo artist and exclusive behind the scenes footage right here on HYPE NATION.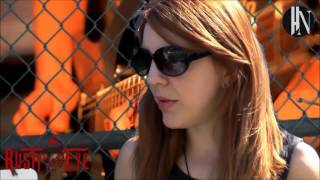 Rusty Eye
Rusty Eye

Hype Nation | Our featured IN Focus Profile with RUSTY EYE. Origianlly from Mexico City, Mexico, HN met up with Rusty Eye from Los Angeles, CA for an exclusive interview. This progressive metal trio consist of Miss Randall (Vocals/Drums), Mr. Rust (Bass/Vocals) and Baron Murtland (Guitarist). Get More RUSTY EYE: W: http://rustyeye.com/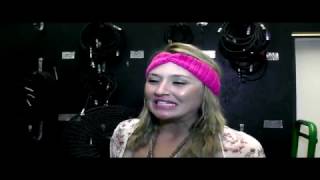 Anuhea
Anuhea

Hype Nation | Interview with Anuhea in Corona, CA (03/15/2015). Take a look as Anuhea speaks of her upcoming shows and release of her new Album. For additional information visit: anuheajams.com Facebook.com/Anuheajams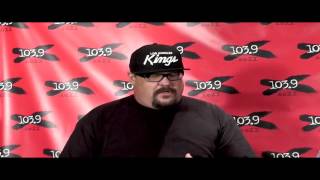 Fletcher of Pennywise
Fletcher of Pennywise

An exclusive interview with Fletcher of Pennywise before their live performance. In this interview Fletcher discusses their new album release influenced by-staying true and remembering where they came from. Also, hear as Fletcher talks about the emotional meaning of their song "Bro Hymm." From which songs the band loves performing live, fan reaction to the new album release and the holidays, check out this interview!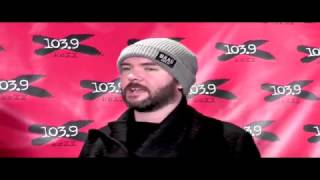 Jared Watson of Dirty Heads
Jared Watson of Dirty Heads

Hype Nation | X1039 FM exclusive interview with Jared Watson-Dirty J of the Dirty Heads. Jared talks about the personal meaning behind "Sound of Change" and the evolution of the band Dirty Heads with their 4th album. Get the new album NOW on iTunes: http://smarturl.it/DHSoundofChange Filmed at Citizens Business Bank Arena Ontario, CA (2014)